Cute Sexy Rabbit Sucking Vibrators For Women Oral Licking Anal Nipple Clitoris Sucker G-Spot Vibrator Female Sex Toys Adult
Bright Color Cute rabbit shapemini sucking vibratoreasy to carry
About female vibrators;

Material: Silicone

Size:102mm*52mm

Net weight: 180g (180g with box)

Frequency: 8 speeds vibration 5 sucking Modes

Waterproof: yes

Charging: USB charging
Package list:
Rabbit Sucking Vibrator*1
Magnetic charging cable*1
Exquisite packing box*1
Mysterious little gift*1

Privacy Guaranteed:

Your privacy is the utmost importance to us. We promise send your products in secret condition the packaging without any pictures and words about sex.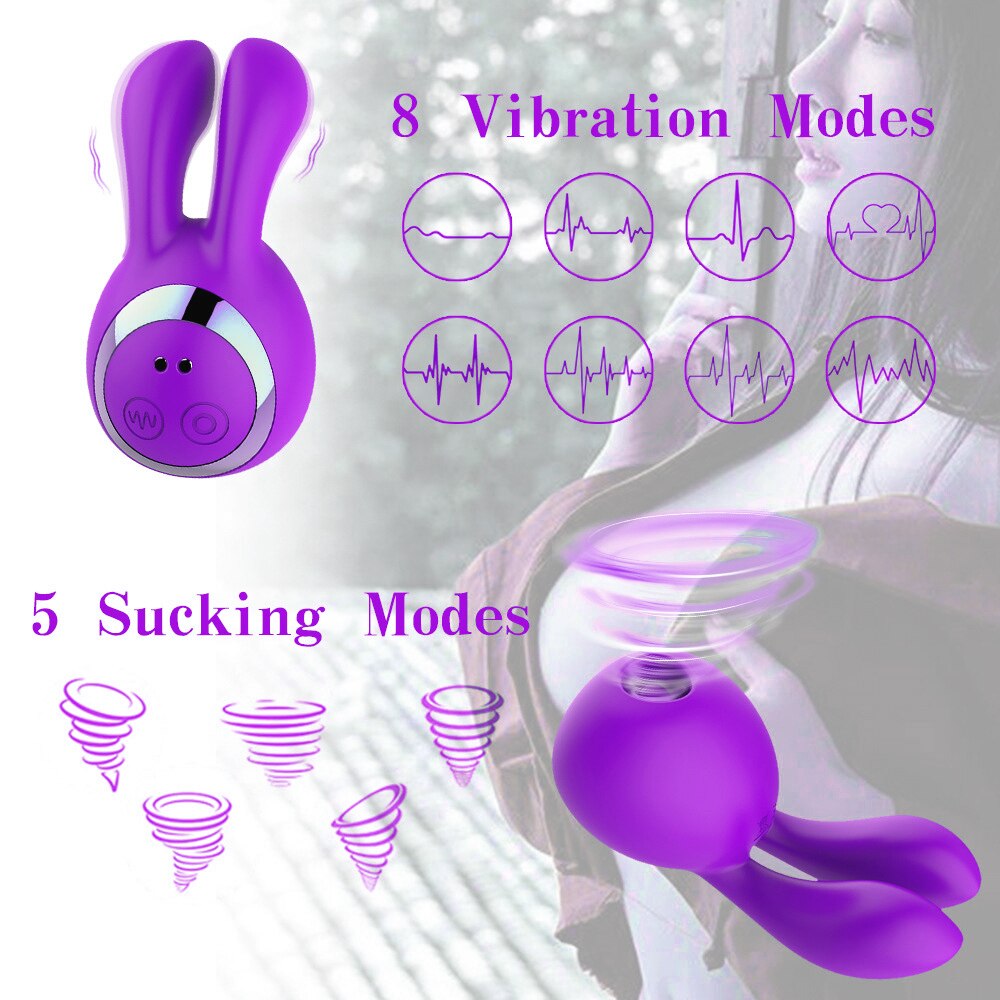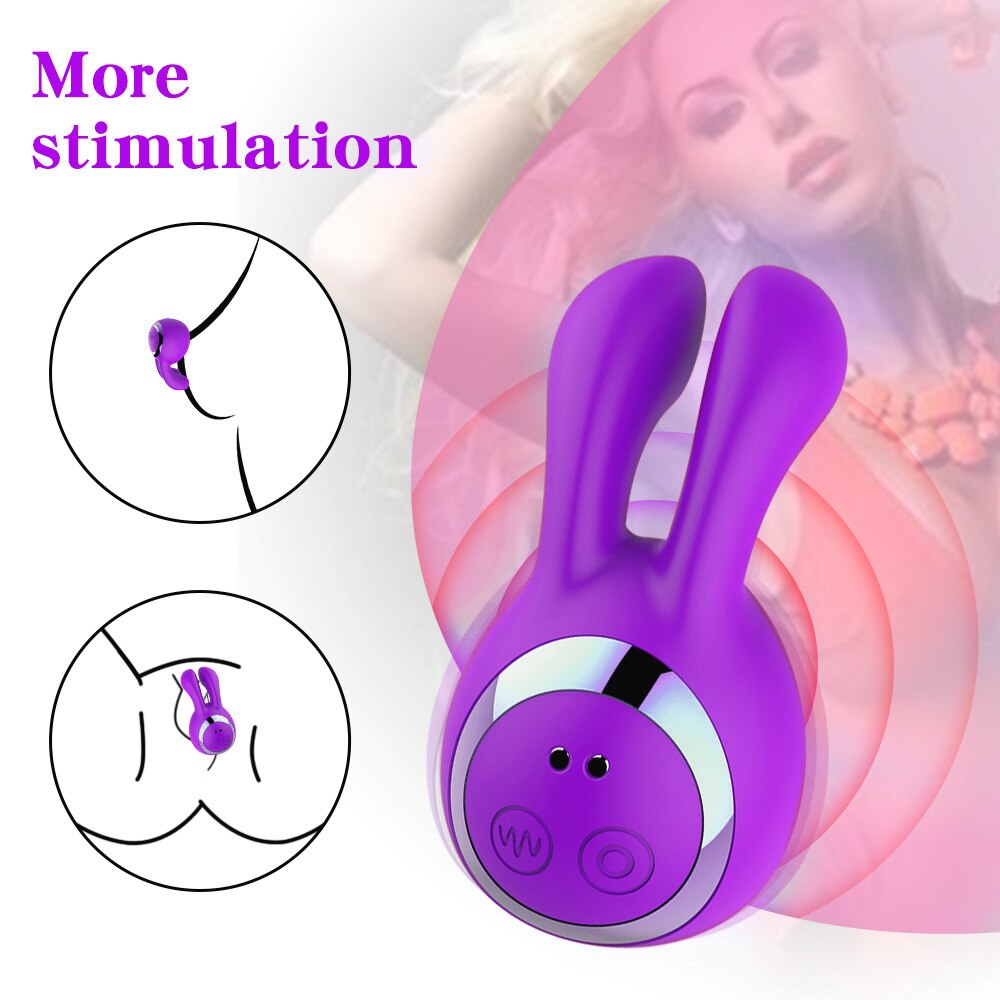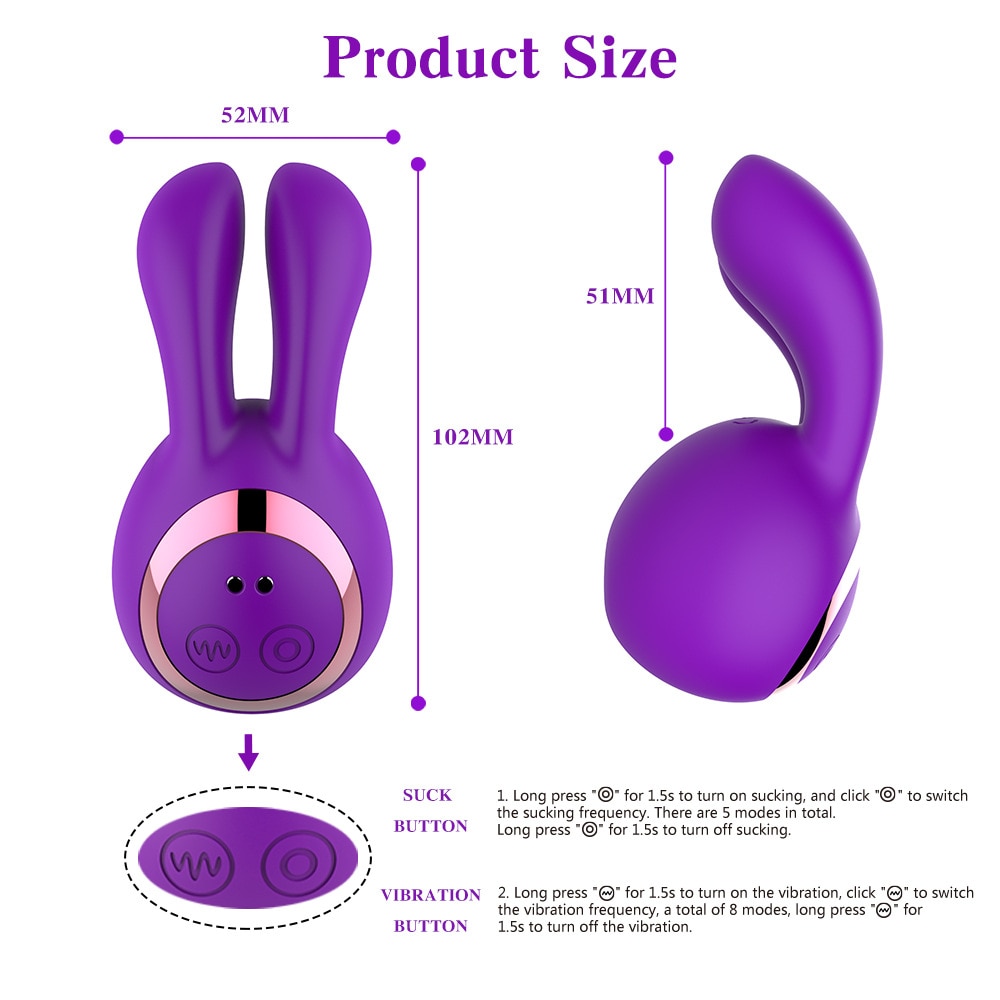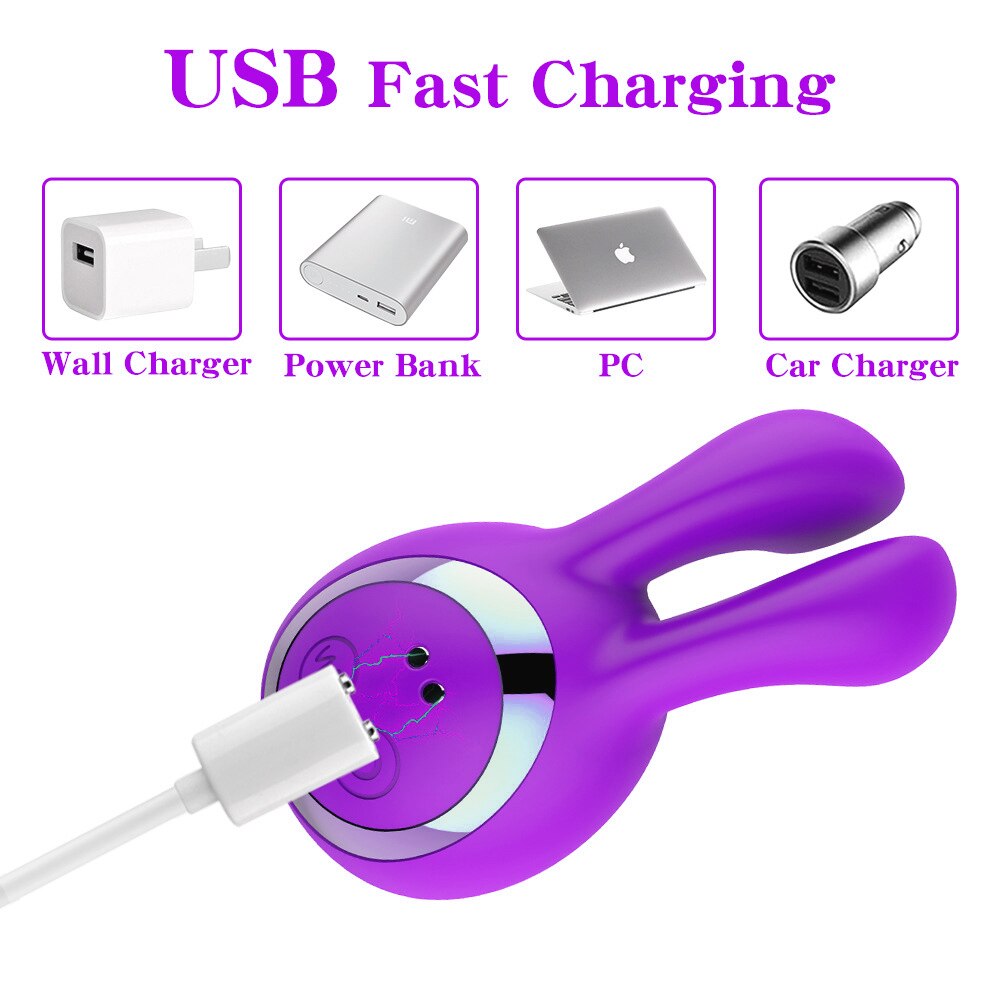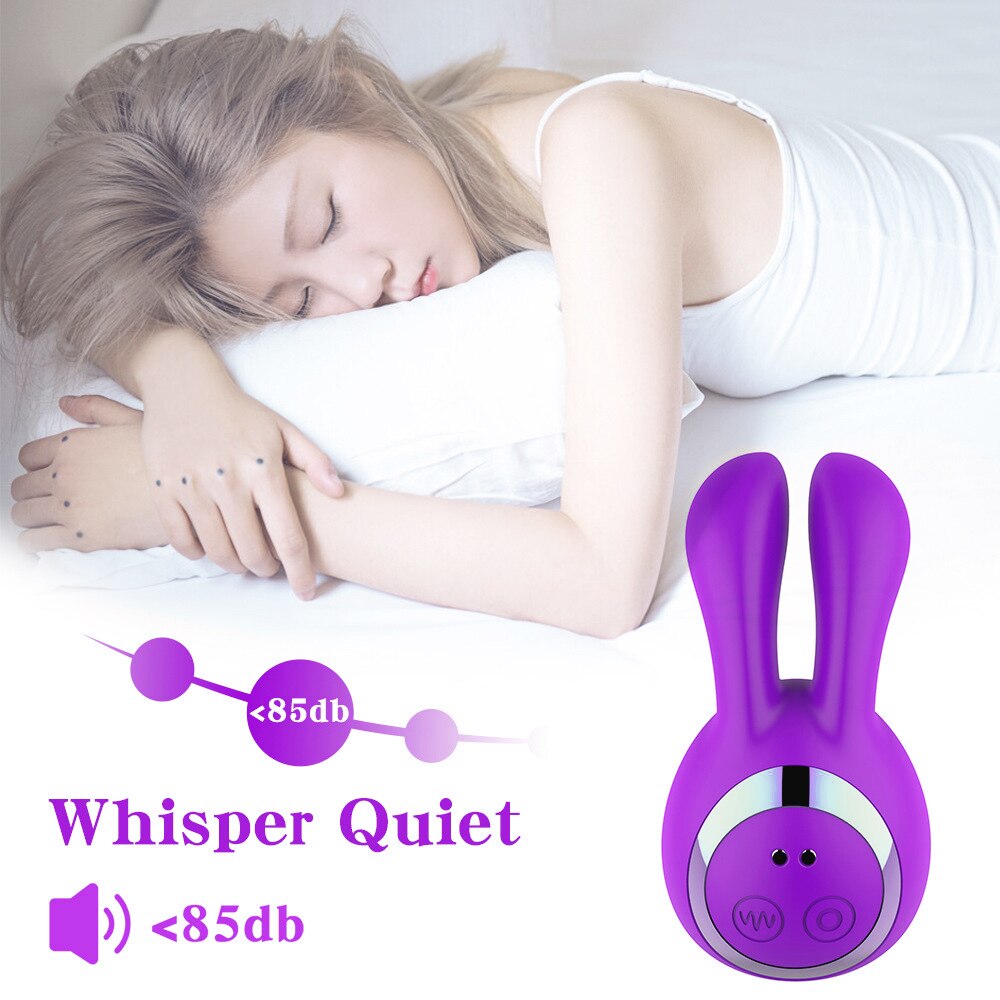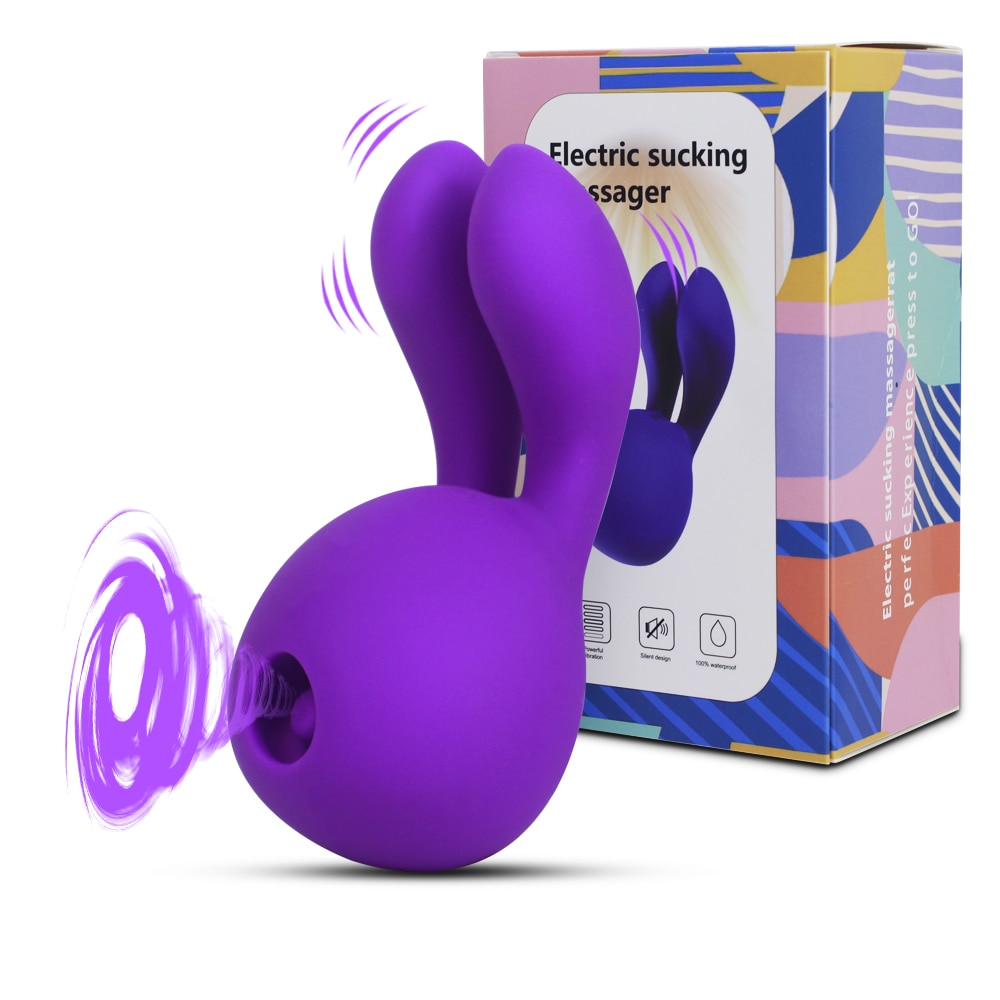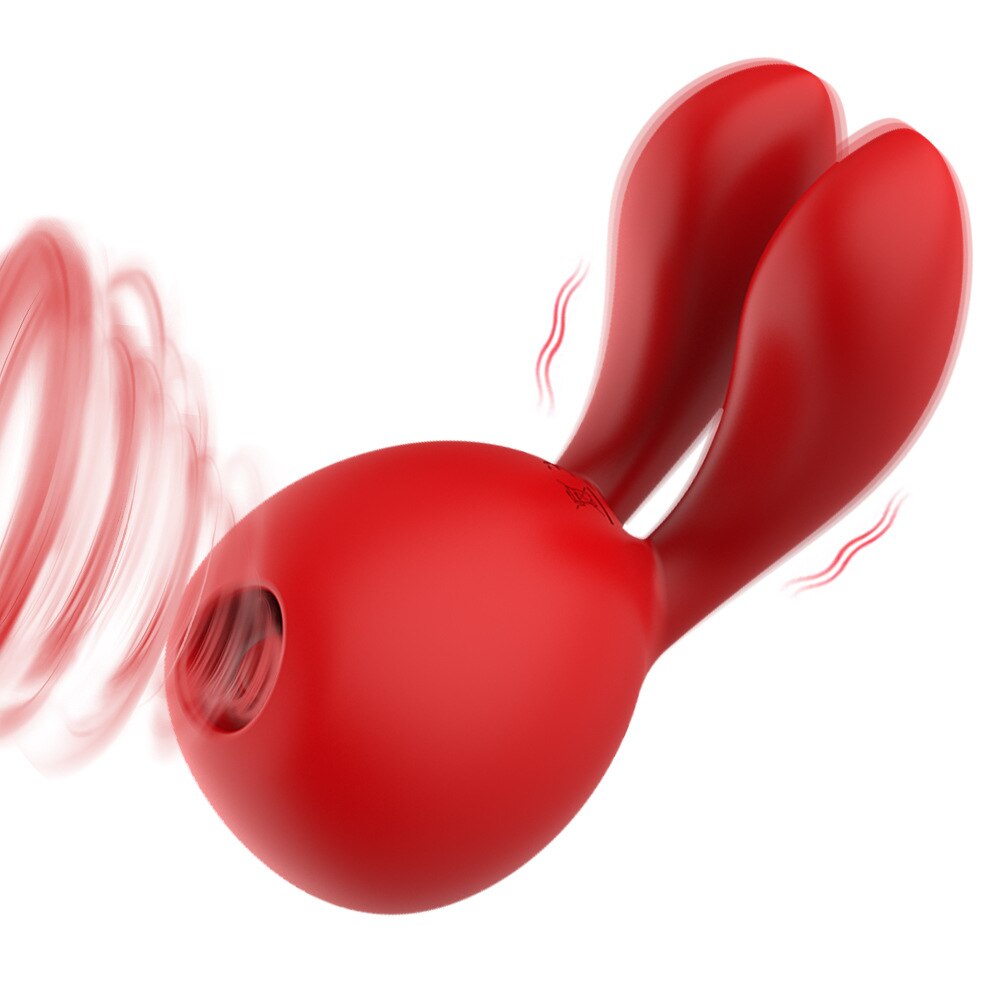 Q: Is this a suction cup or a vibrator?
A: This is a vibrator with both suction and vibration functions.
Q: How strong is the suction?
A: 8 vibration modes + 5 sucking modes which can be switched at will.
Q: Is it discreetly packaged?
A: Yes all our products are privately packaged without any pornographic text. You can't feel what it is from the packaging.
Q: Does he come with box packaging?
A: It comes in a beautiful box suitable for gifting.
Q: What type of charger does it use?
A: It is magnetically charged as long as it is close to the charging cable it will automatically attract. And it is suitable for a variety of charging methods such as computer wall charger portable charger car charger etc.
Q: Is it waterproof?
A: It is waterproof you can enjoy it in the bathroom.
Q: Make a sound?
A: The voice is so low that no one knows what you are doing in the room.
Q: How to clean?
A: You can rinse it with soapy water or disinfectant dry it after washing do not soak it!
Q: What material is it made of? Safety?
A: It is made of good silicone material not TPE. So very safe!